People who live in Canada and are involved in purchasing of precious metals are often in a dilemma regarding buying gold from banks in Canada. Yes, people can buy gold from banks in Canada, but the real question that arises is, how?
How to purchase gold from banks in Canada
Gold along with other precious metals is seen as a safe and reliable source of long term investment. Search for a precious metal dealer is a tricky thing to do, especially in a time when there are so many rumors around the market related to fake gold bars in major banks.
Is the internet an option? 
There are a large number of bullion dealers available on the internet. Probably there are as many bullion dealers on the internet as there are twitter feeds talking about gold. Some people are lucky in finding reliable bullion dealers online whereas others don't have as much luck as is required to buy gold online. This happens mostly with those people who have no idea regarding how the gold prices work, what services one can get with it and what storage options are available with it.
Investors interested in local investments
There are three options available for these people. The first one is finding a local bullion dealer, the second one is to find a jeweler who is a local, as well as carry bullion and the third one, is to go to the banks to buy physical bullion. For the people who are interested in the third option, we are providing some information which will be of help to you
Buying gold from banks in Canada without knowing which ones sell it
The simple answer to this question is, "with great difficulty". While many banks will let you buy gold from them and even provide a storage solution for the same there are very few banks that keep precious metals in physical form for retail sales. There are two reasons for this. The first one is that it is a security risk and the second one is that, the capital gets tied which can be used in another place. The first thing that you need to do is using the google maps to look for the gold dealers in your area or locality.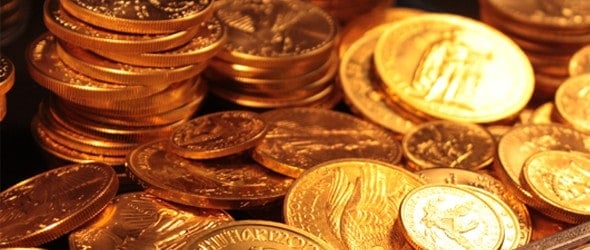 When you get a list of options that can be of use go on to search that which of the banks in this list have given advertisements for gold selling services. After this is done look for the rates that each bank has to offer and based on that chose the best option for yourself.
With the right strategy and a source of trust, you can protect your savings very easily for a very long duration. Buying gold from a bank in the least cost-effective way to do so. A bullion dealer will provide you a hassle-free service for buying and selling your gold as compared to a bank. This is because banks provide a variety of financial services, whereas these dealers are specialized in just one.