Planning a fairy tale wedding in today's world requires endless organizations and hard work. One of the most important parts of a fairy tale wedding is impeccable and picture-perfect photos and videos. As they say, a picture speaks a thousand words! So, for any couple finding perfect wedding videography is of utmost importance. Wedding film-making is an art and Toronto Wedding Videography plays by that art to offer numerous choices.
Bookings can really become a hassle if not planned strategically well in advance. A few tips to consider while booking the perfect dream videographer are: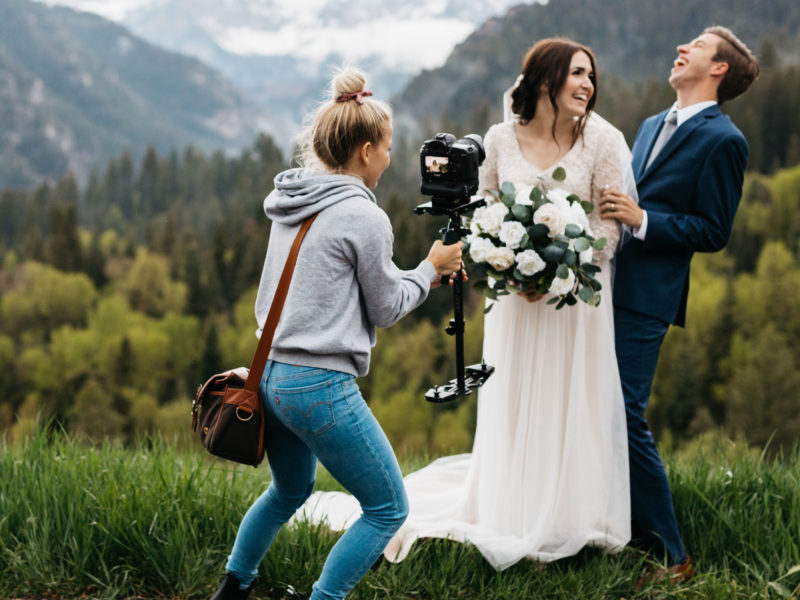 Budget– The most important thing to be considered is the budget of the filmmaker. A decent quality videographer will charge something above average and is not so cheap as wedding filmmaking requires much more than just clicking pictures. It requires batch processing along with multiple edits and numerous other details. So compromising quality of money is definitely a big NO-NO if you want your wedding video to be a perfect film for your wedding.
Another important thing to be considered before hiring a wedding videographer is what actually you want your wedding film to look like. And how exactly do you want your videographer to capture your tear shedding or laughter-inducing moments? It's better to hustle before rather than regret later. A lot of choices are indeed available for Toronto wedding videography. So research and question before you choose.
The end product also matters considerably as different wedding filmmaker specialises in different options.
Some might be excellent in creating a 3-5 minute highlight clips while some would offer a little longer coverage of about 8-12 minutes. So depending on the videographer, the films are on an average of 1-8 minutes. So choose what makes your wedding film sweet and memorable and great to share with your friends and family!
Some videographers specialize in creating ceremony and speech edits with lots of raw footage for recollecting all the memorable moments.
Some are great at creating heirloom films which are something in between a highlight and ceremony edit but highly engaging for those who want short yet a longer than highlight edit. Toronto wedding videography carves a niche at it.
Everything depends on the need and choices of the couple. If the couple wants a highlight film of just 4-5 minutes, the filmmaker will only shoot what he or she thinks is necessary to create the highlight film. If after six months or so, you ask the filmmaker to make a feature film of your wedding he simply would not be able to do it as he just has enough footage to make a highlight film so already he shot way less than that needed for a feature film.
So decide keeping everything in mind and a little beyond the present moment. Try deciding not on the moments spur but for a lifetime!
So, whatever choice you make, question yourself, your photographer and videographer and then choose. Because your wedding film will always remain with you as either a beautiful fairy tale reminder or videography gone topsy turvy!